Sustainability is our focus.
We are committed to reducing our environmental impact, using renewable sources and sustainable materials.
The roofs of the Bologna plant are covered by a photovoltaic system with a power of 1.9 MW. This allows Tecnoform to generate its own electricity. This energy is produced by the K5 plants, a company founded by Federico Kerkoc who in 2010, thanks to Renzo Kerkoc, also developed in the energy sector, installing photovoltaic systems.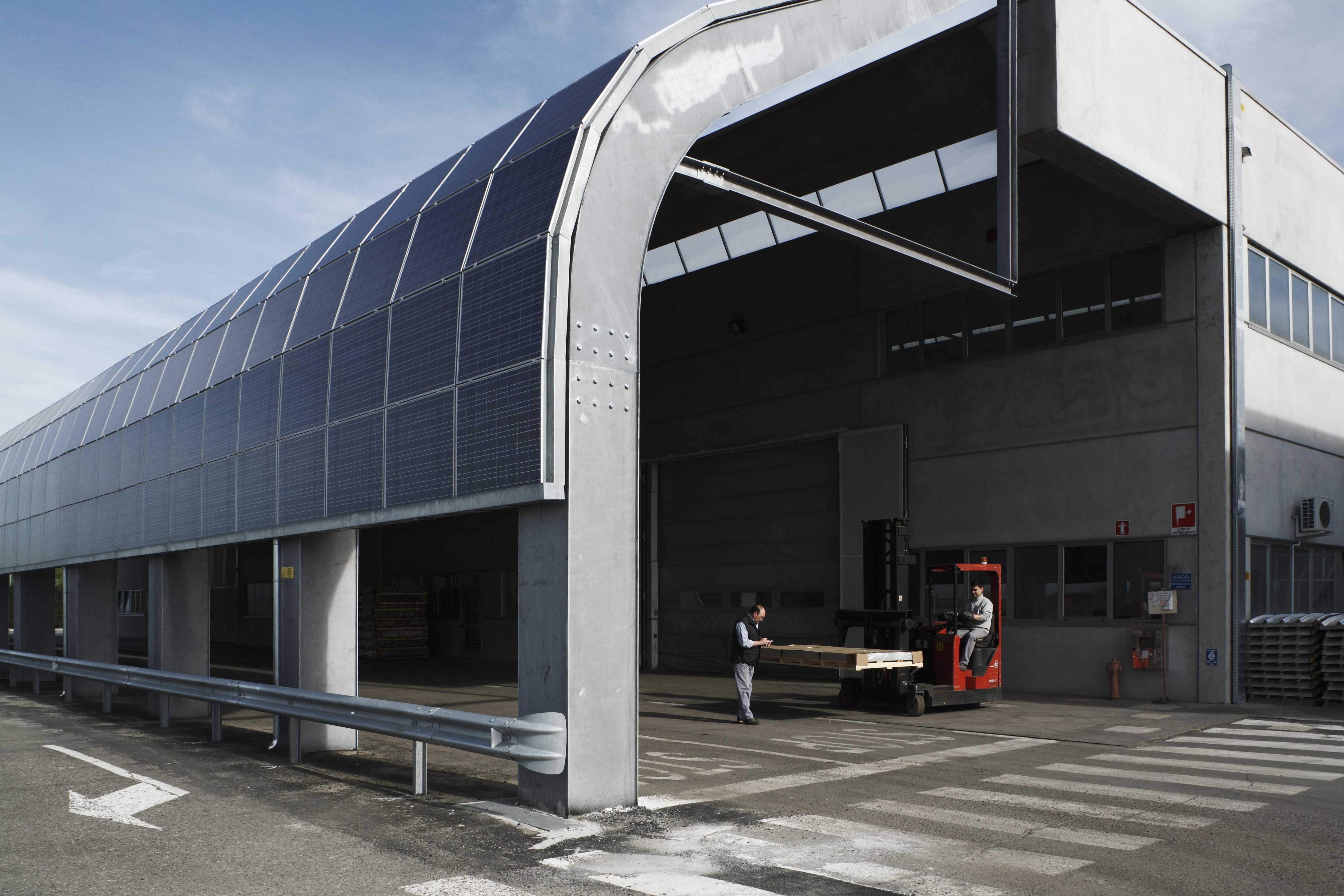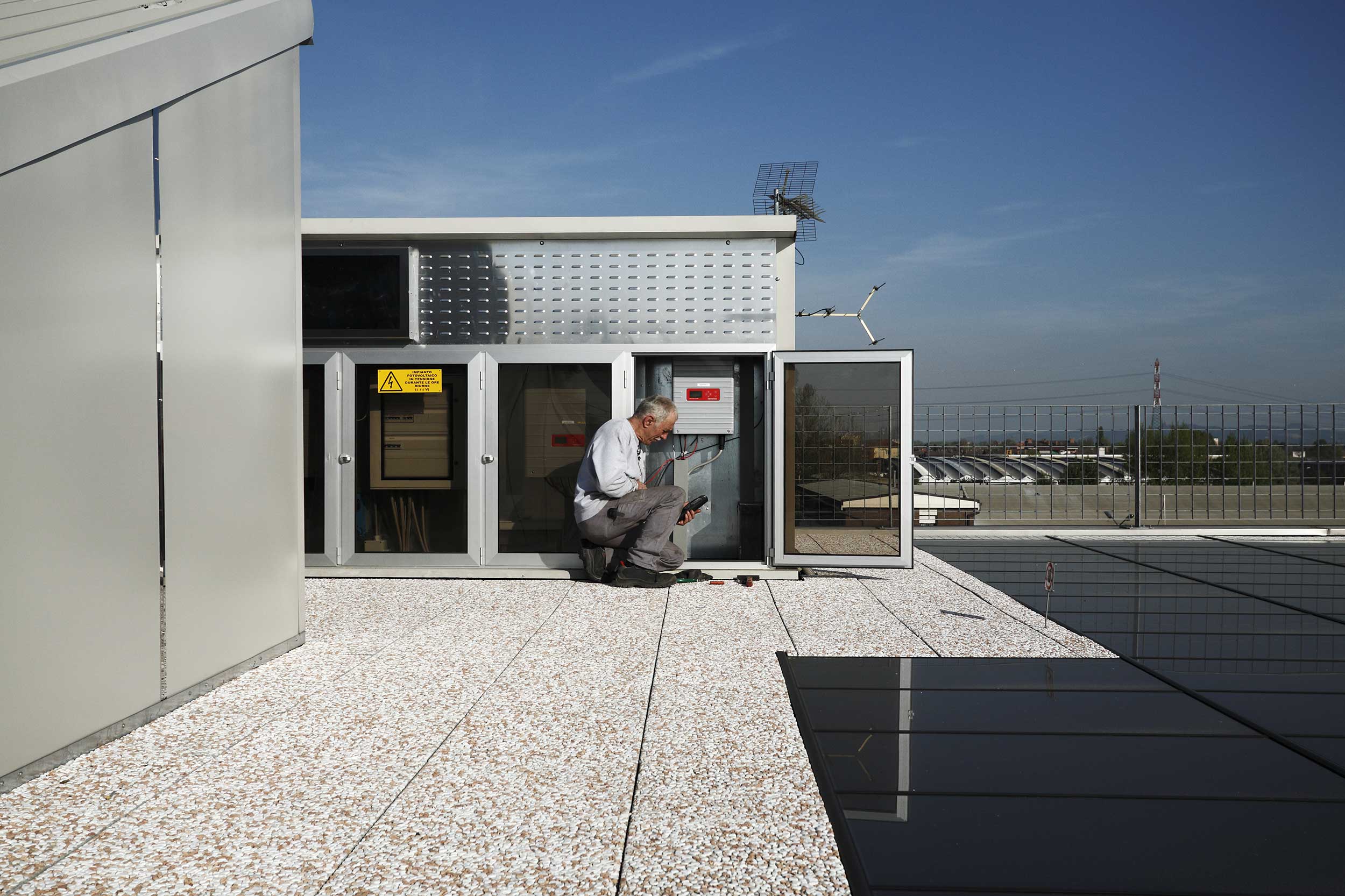 How we recycle our waste: quantity, reuse and environmental benefit

Tecnoform has a biomass thermal power plant that burns the wood waste powder. In the last 5 years, we have recovered over 4,000,000 kg of processing waste that we have burned, heating the factories.

From an energy point of view, this represented an important element of recovery since, to heat the plants, we reduced the consumption of gas as fuel and we reused the waste produced internally through these processes.

How we monitor consumption

We have electrical meters used to remotely monitor company consumption and the energy production of solar panels installed on the roofs of the company factory. Knowing what the consumption and production profiles are, the company is able to notice any anomalies or malfunctions.

Furthermore, through these monitoring devices, it is possible to carry out simulations and carry out energy efficiency studies, necessary to make plant-type choices. These monitoring systems have been applied for the purpose of optimization in terms of energy and environmental sustainability. Additional gas and water monitoring systems will be added in 2022.

QHSE integrated management system

We are implementing an integrated management and control system focused on quality, environmental impact, plus health and safety.

Each new project is analyzed by involving the various business areas of reference, taking into account not only the production, technical and economic aspects but also those relating to safety and the environment.

The goal is to optimize the company's management to make it more effective and sustainable.

To ensure that the environmental impact is minimized, Tecnoform monitors atmospheric emissions and waste production.
Each chemical substance introduced into the company is first studied from both a safety and an environmental impact point of view.
Management software is utilized to plan and schedule the update of company training in order to reduce the risk of injury related to the lack of knowledge of the work environment. Injuries and near misses are monitored. In this way, preventive corrective actions can be taken.
This same management system is used to plan and schedule safety maintenance on plants and machinery so that they are continuously efficient and safe.