Co-Engineering and Co-Design
High engineering content (Great engineering added value)
Technological implementations
Solutions for flexible layouts
We create furnishing kits with kitchen, table, wall units, and wardrobes. These are pieces developed with the customer, working in co-engineering and co-design.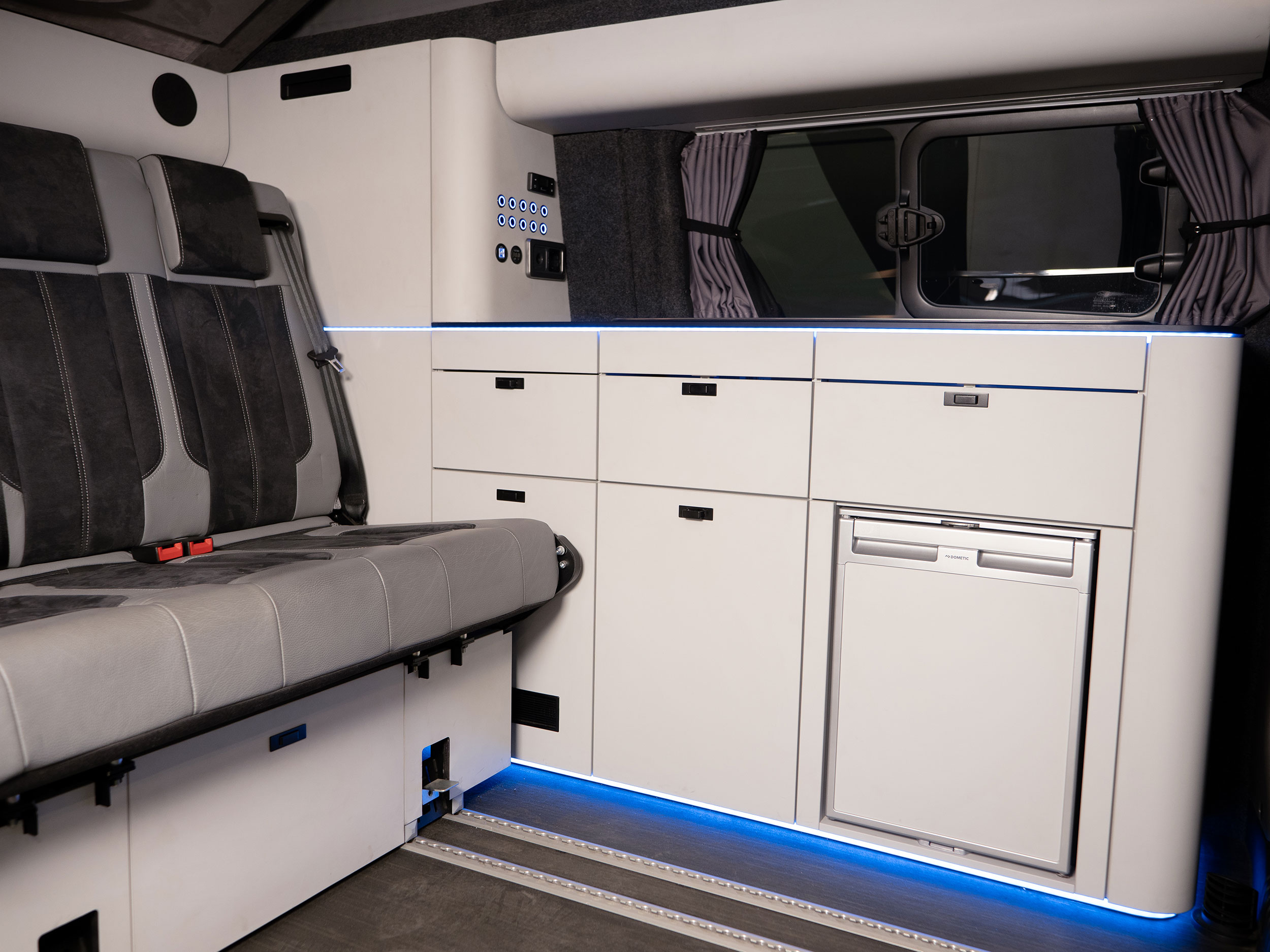 They are easy to assemble and furnish vehicles completely and effectively. They are also characterized by durable yet light materials and by the implementation of numerous additional and technological functions.
They are equipped with flexible layout solutions: tops and tables that can be pulled out when needed and that can disappear into small drawers when no longer needed. To find out more, visit the flexible solutions page.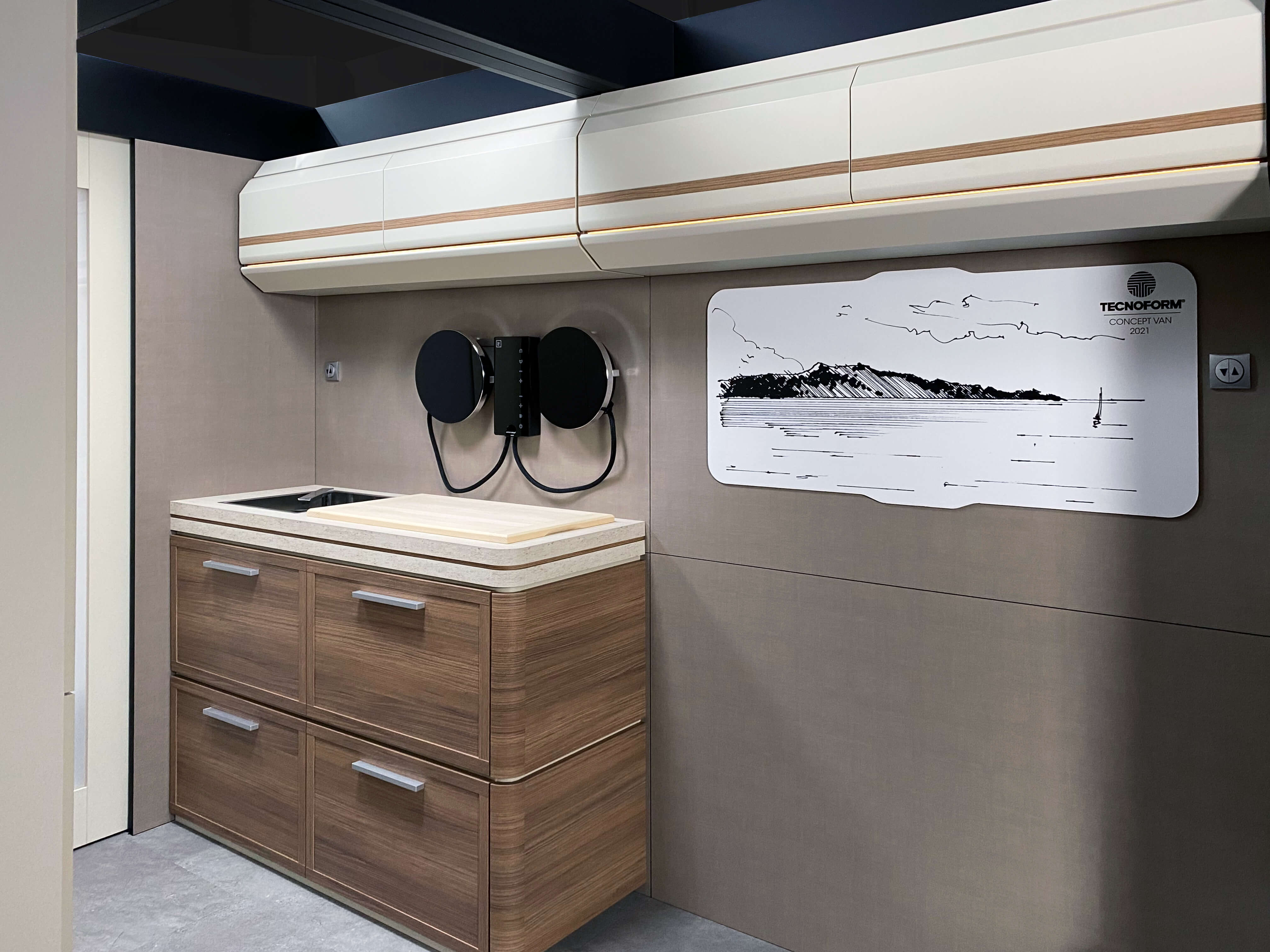 Our kits are infused with a sporty and compelling design, in line with the taste and needs of its users.
Kits Tecnoform, live smart!