Space transformability
Better liveability
Space-saving
Freedom of Movement
Certified performance
RVs are becoming more and more compact and this requires furnishings that are multipurpose and multifunctional. To meet this need, we have created a new line of products - Flexible Solutions - More than you think! - characterized by extendable and folding furniture elements, easy to transform, and able to make the most of the space available on a vehicle. These are tables, tops, and benches with excellent flexibility, that are easy to open and close. Their degree of transformability is such as to offer large shelves, capable of "disappearing" inside small drawers. This guarantees ample freedom of movement.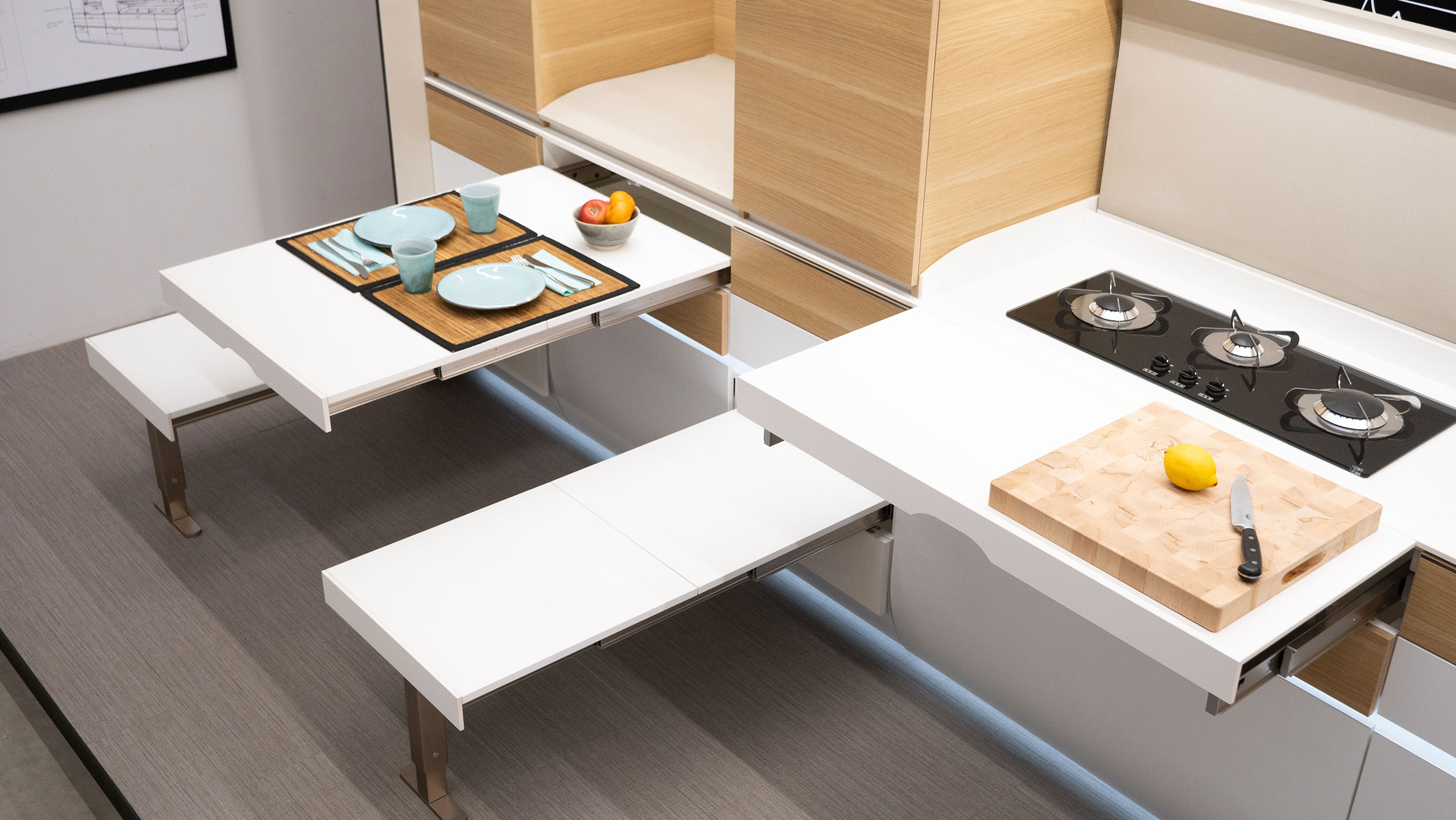 Extend them when you want and close them when they are no longer needed. Tecnoform flexible solutions… for a new way of experiencing RV interiors!