Our bridge to the future.
What do we mean by "innovation"?
The most fascinating thing about the notion of innovation is the fact that it is "a bridge to the future". It allows us to imagine and shape it. This is why innovation is so important: it determines the horizon of projects and the goals that a company sets for itself, but also for its business sector and for all those who will benefit from it. In this sense, innovation and product evolution are closely linked.
Therefore, its meaning is triple:
Innovation as a set of projects aimed at the economic return "of the innovating company".
Innovation as profit maximisation for all stakeholders on a new product.
Innovation as the evolution of the entire sector.

Innovating within Tecnoform.
In Tecnoform we established our strategic Innovation Office dedicated to product evolution and aimed at answering and satisfying the challenging demands of the RV market.
Generally speaking, the technical/qualitative features on which we focus for our products to be considered innovative are:
Lightness, a fundamental parameter in the present and future RV sector.
Sustainability, a value and theme of utmost importance to Tecnoform, which is committed to continuous research to produce furnishings with less and less impact on the environment.
Above - average strength and durability.
Simplicity of production.
Solutions with both functional and aesthetic value.
Rapid prototyping.
As soon as it was set up, our Innovation Office acquired a state-of-the-art 3D printer, proof of its desire to experiment and venture off the beaten track. Thus was born, in an almost spontaneous and extremely creative manner, the Rapid Prototyping project, one of the very first realised.
What is it all about? Rapid Prototyping consists of the possibility of producing 3D prototypes on a 1:1 scale.
So, if the customer wants to evaluate one or more new shapes, for instance the doors of his vehicle, thanks to this service he has the opportunity to make full-scale prototypes with the chosen shapes. In this way, free rein is given to the inspiration and more trials can be carried out, without necessarily having to make new moulds from the very beginning.
Enthusiasm for this project gave way to "Waves": a range of door moulds with dynamic wave-like shapes. To achieve this, we challenged ourselves, flexing the curvature radii and pushing them into unusual and eye-catching geometries. This resulted in doors with an innovative and bold look. Waves are proof not only of Tecnoform's creativity and desire to dare, but also of its technical expertise and know-how.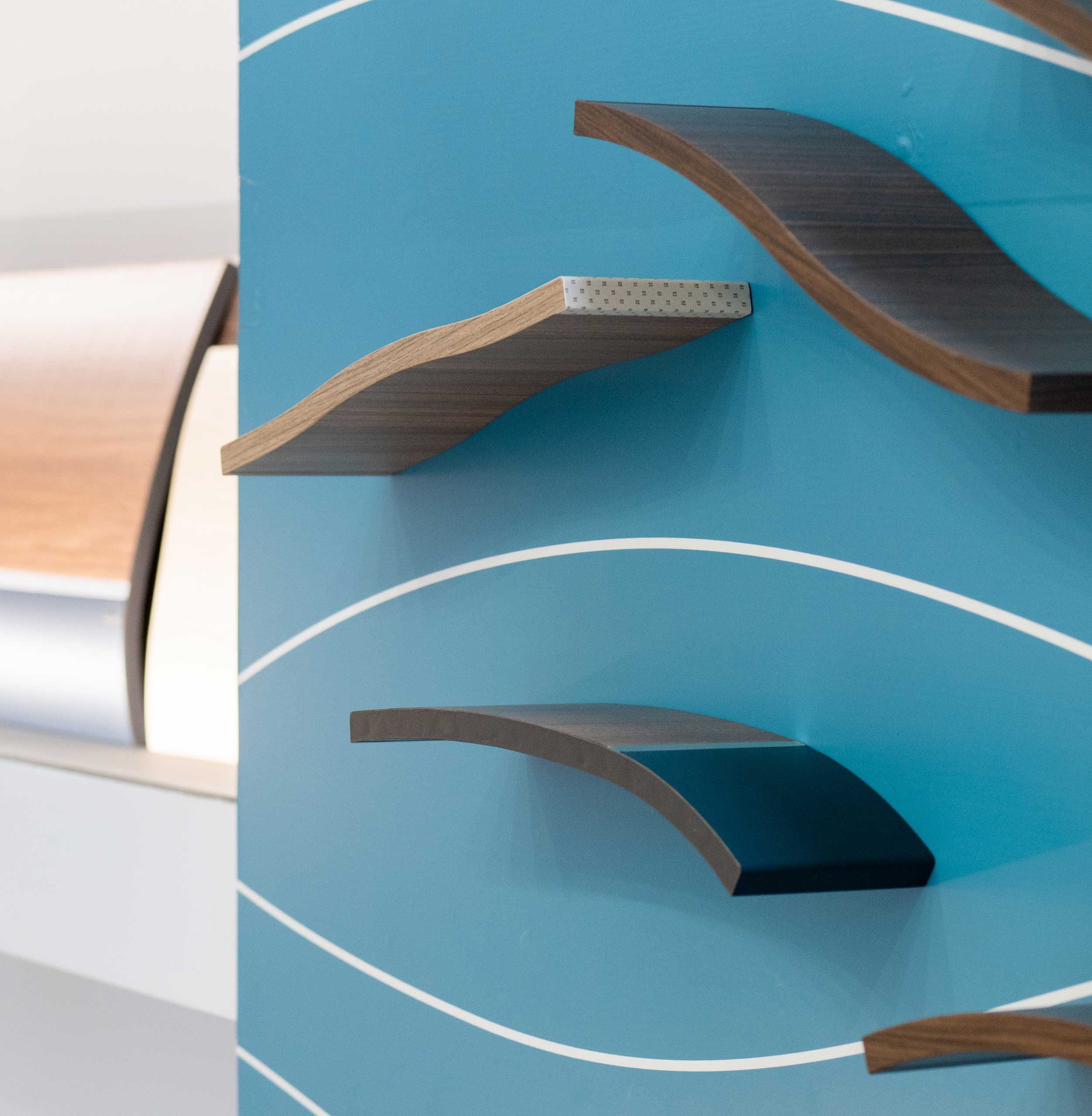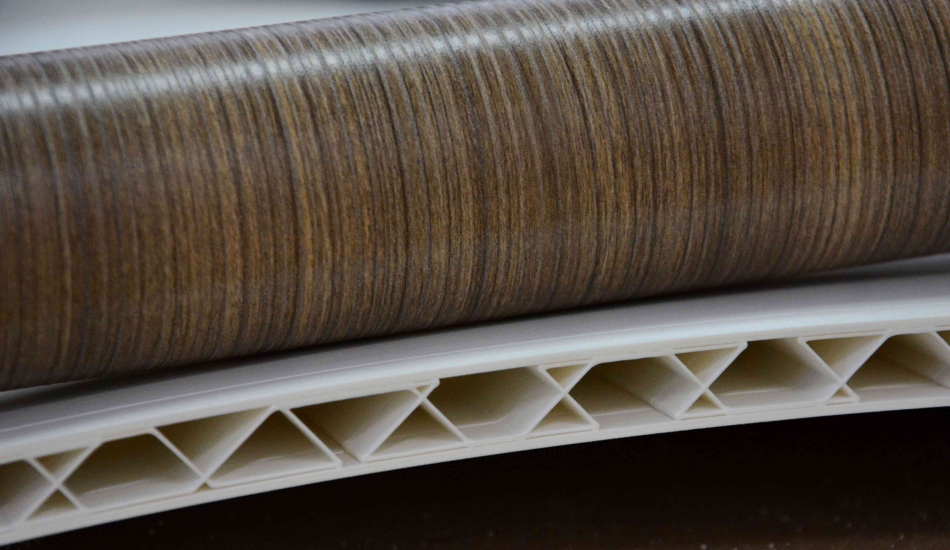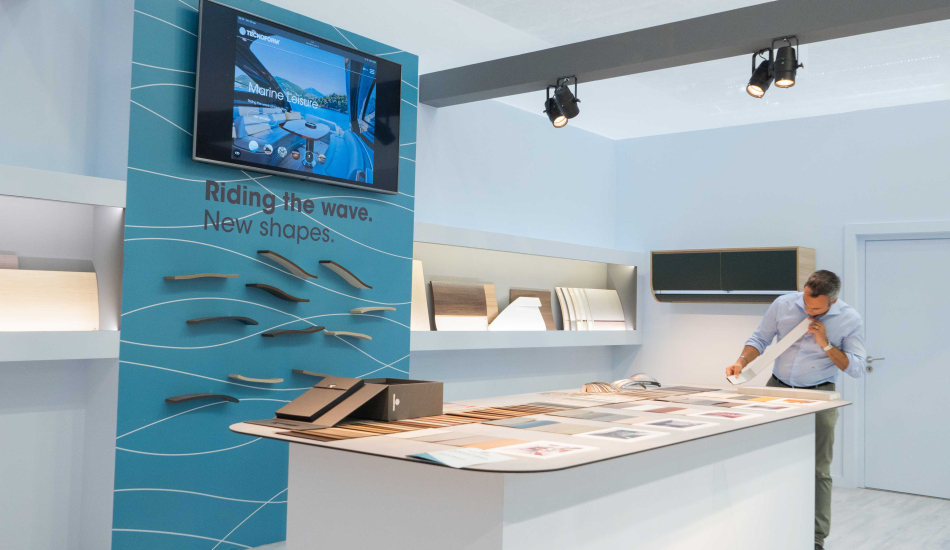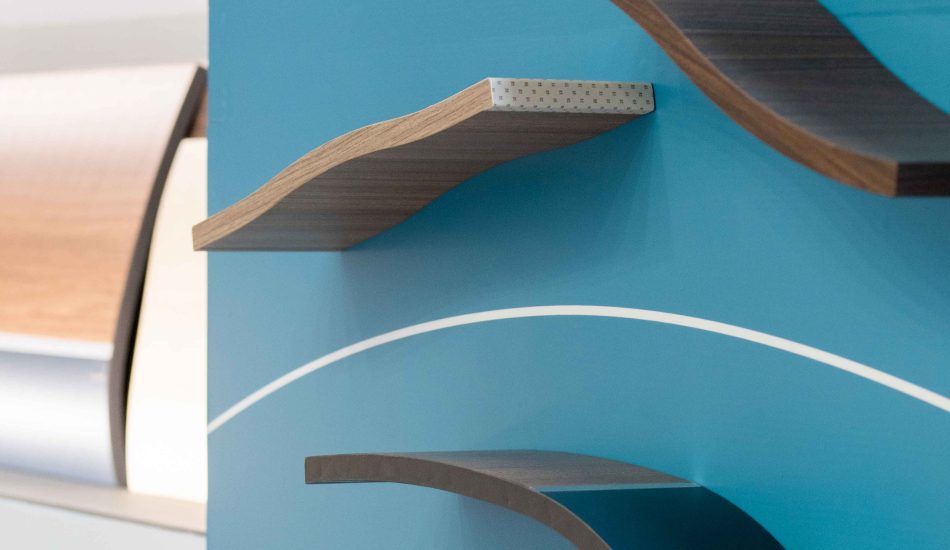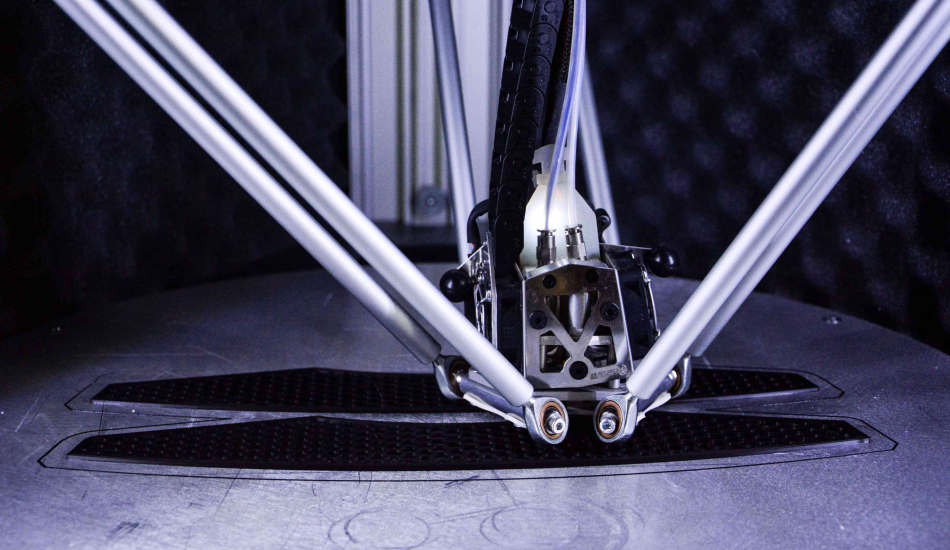 After approximately two years of research and studies, the ingenuity of our Innovation Department has resulted in a revolutionary product that represents the Tecnoform cornerstone with which we intend to revolutionise the RV sector. We are talking about Nowocore®, a brand new material that can be used to make various furniture components such as doors, tops, wall panelling, and much more.
Its salient features are:
Lightness.
Waterproof.
Made from recycled materials.
New technology.
For any furnishing component.
Going into more detail, after a long process of research and development, we can state that:
Nowocore® is light. The achievable weight saving compared to similar products is between 20% and 37%, depending on the chosen geometries.
Nowocore® has a sustainable heart. In fact, the core from which the doors are made is composed of recycled PET foam from post-consumer waste. The covers are made of sawdust-lightened polypropylene and the material from which they are made also comes from the manufacturer's own in-house recycling.
Nowocore® is durable and hard-wearing, tested to withstand extremes of humidity and temperature. Once laminated with a suitable material, it becomes totally water-resistant.
In addition, the plastic covers make the surface very hard and with good impact resistance - an order of magnitude stronger than poplar panels.