We believe that comfortable, elegant and functional spaces represent the personality and enhance the experience of those who live there.
We want to be the best creators of furniture solutions in the RVs, Marine and Luxury furniture sectors, distinguished in the global market for the highest standards of quality, service, innovation, Made in Italy design, technology and respect for the environment.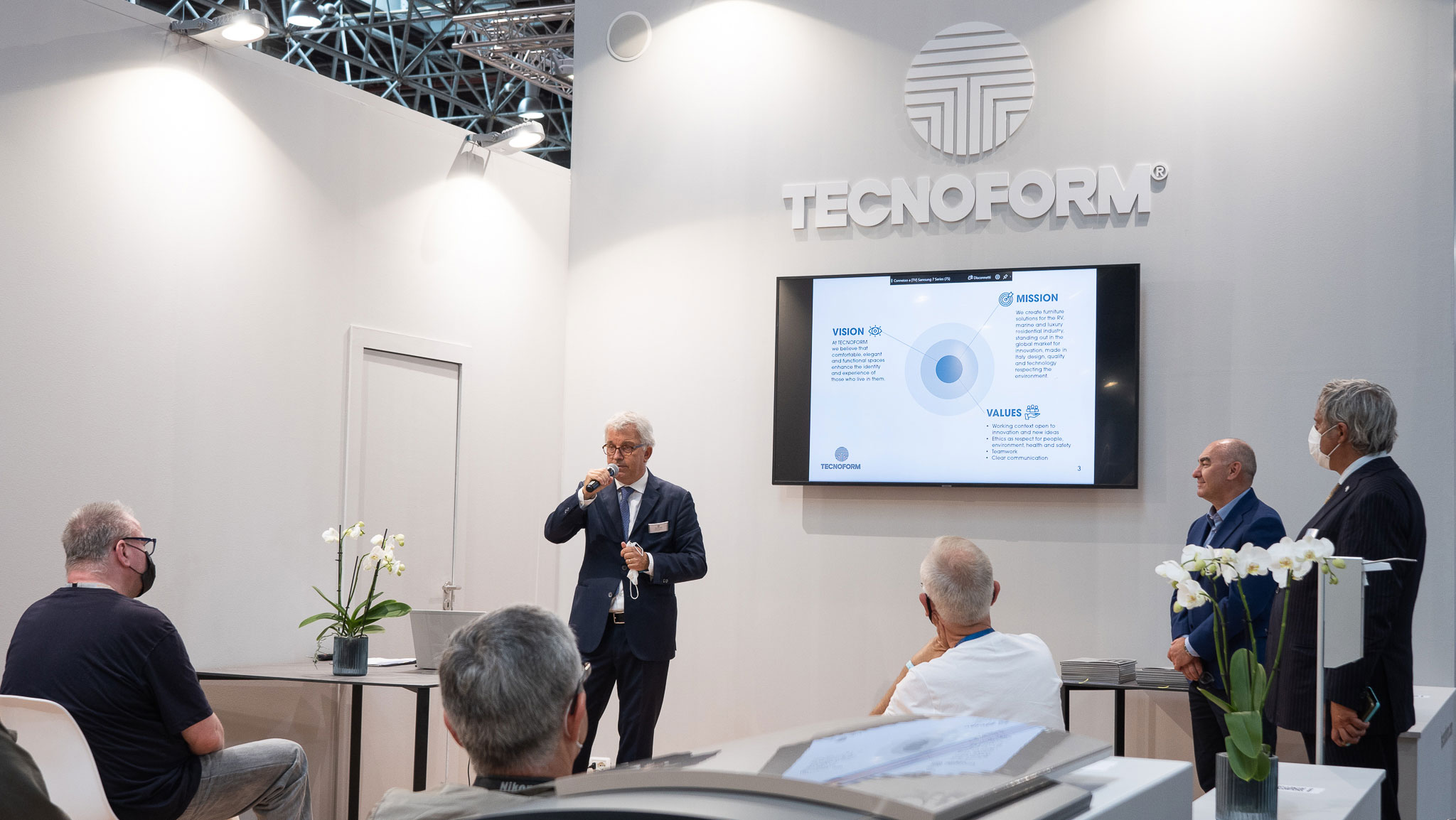 Values and culture.
At Tecnoform we have always been convinced that the greatest innovation has a human face.
The best representatives of corporate principles and values are our People.
For this, together with them:
We promote a strong culture of customer service through listening, empathy, and professionalism;
We favor the development of a socio-cultural context open to innovation and new ideas;
We interpret ethics as respect for the person, the environment, health, and safety;
We value teamwork and talent development, discouraging individualistic attitudes;
We foster the development of transversal sensitivity within the sphere of our own actions and responsibility;
We promote transparent and effective communication.