The creative soul of Tecnoform has always explored new materials and trends in the field of design.
Design inspirations:
Seasonal proposals for new decors.
Original furnishings and layout.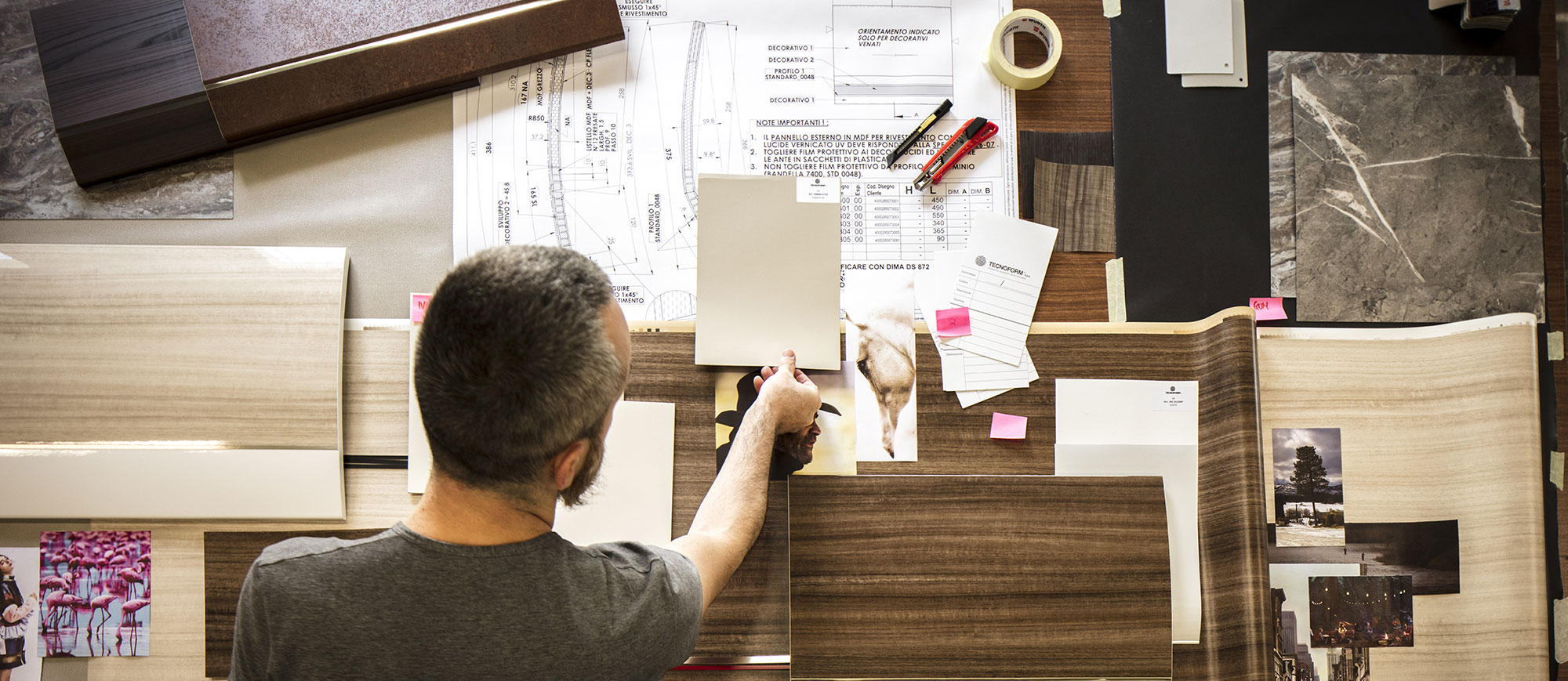 The aim is to support customers with ideas and inspiration. It is an eternal process of research work focused on identifying new trends, design proposals, and materials in various markets, from fashion to home furnishings.
This research leads to the creation of seasonal proposals: an exclusive selection of decorative materials (the Decorbox) and inspirational mood boards. We create a summer collection and a winter collection of doors that not only show the new decor we have developed but also the latest technologies as well.
When trade fairs are held we develop innovative interior design proposals ranging from the presentation of original layouts to the creation of entire furnishings.
This is how we create ideas and suggestions, predicting what will be the most intriguing furnishing details and atmospheres for the end consumer.
Your work tool:
Decorative catalog.
Material research.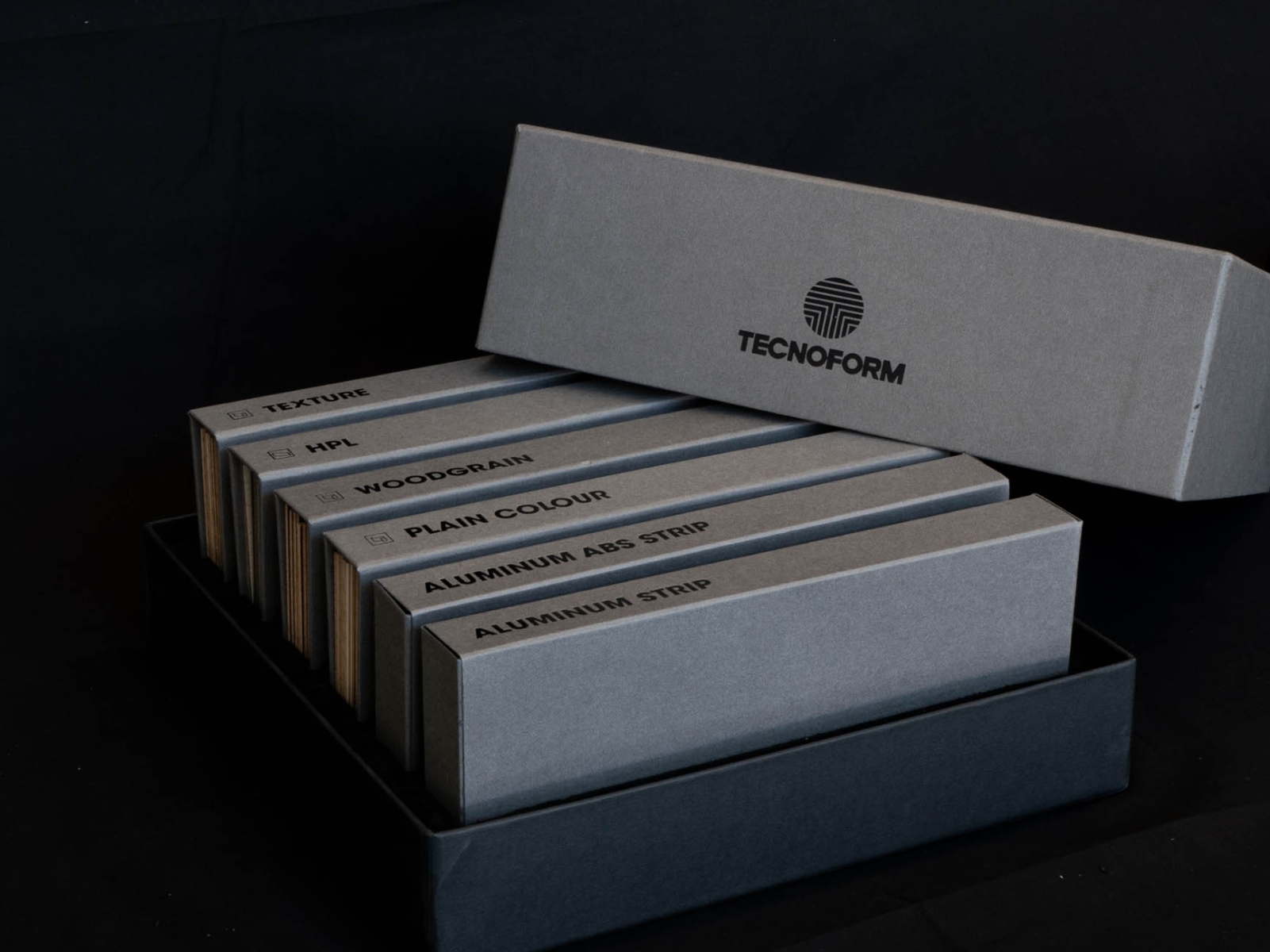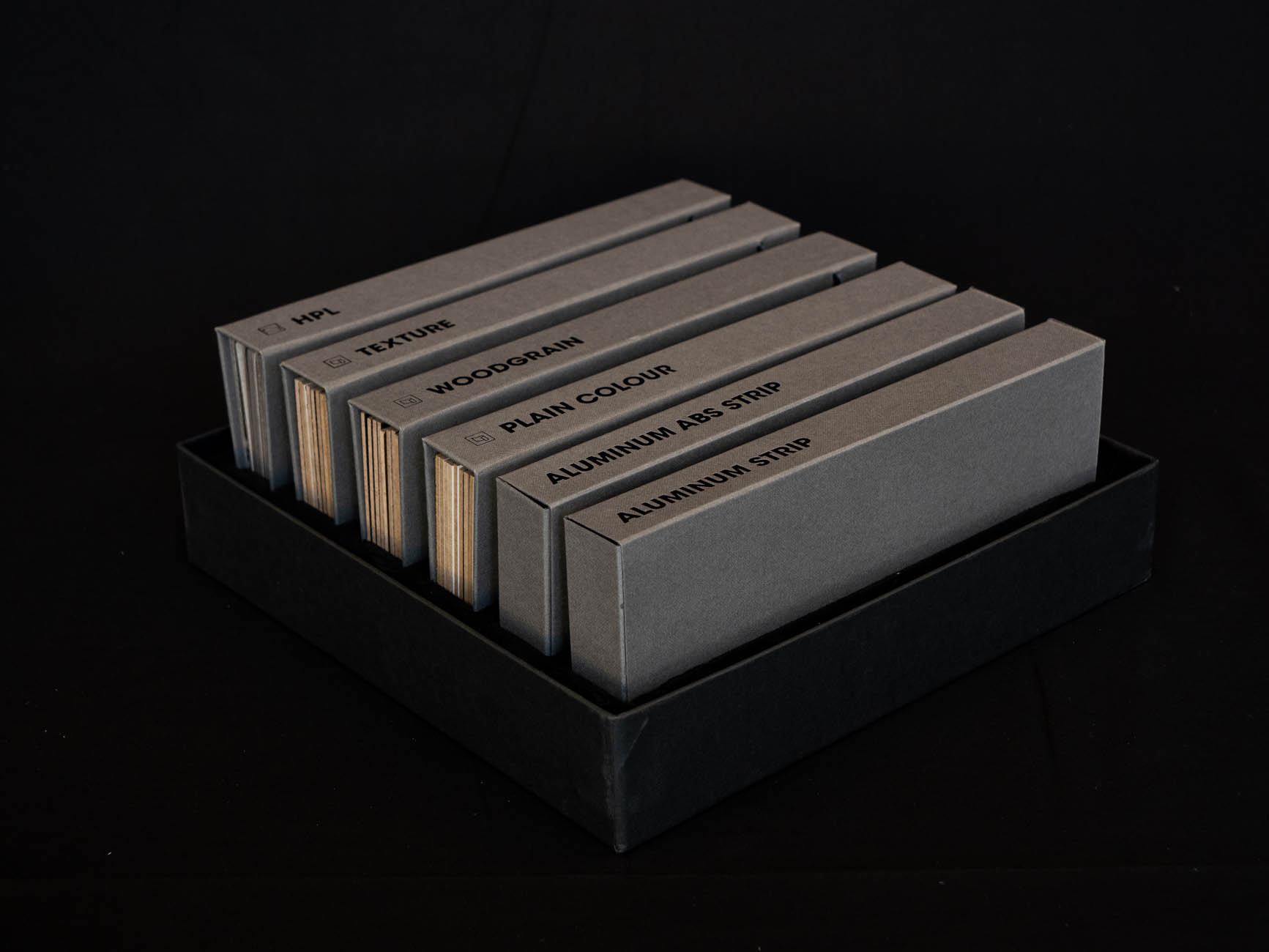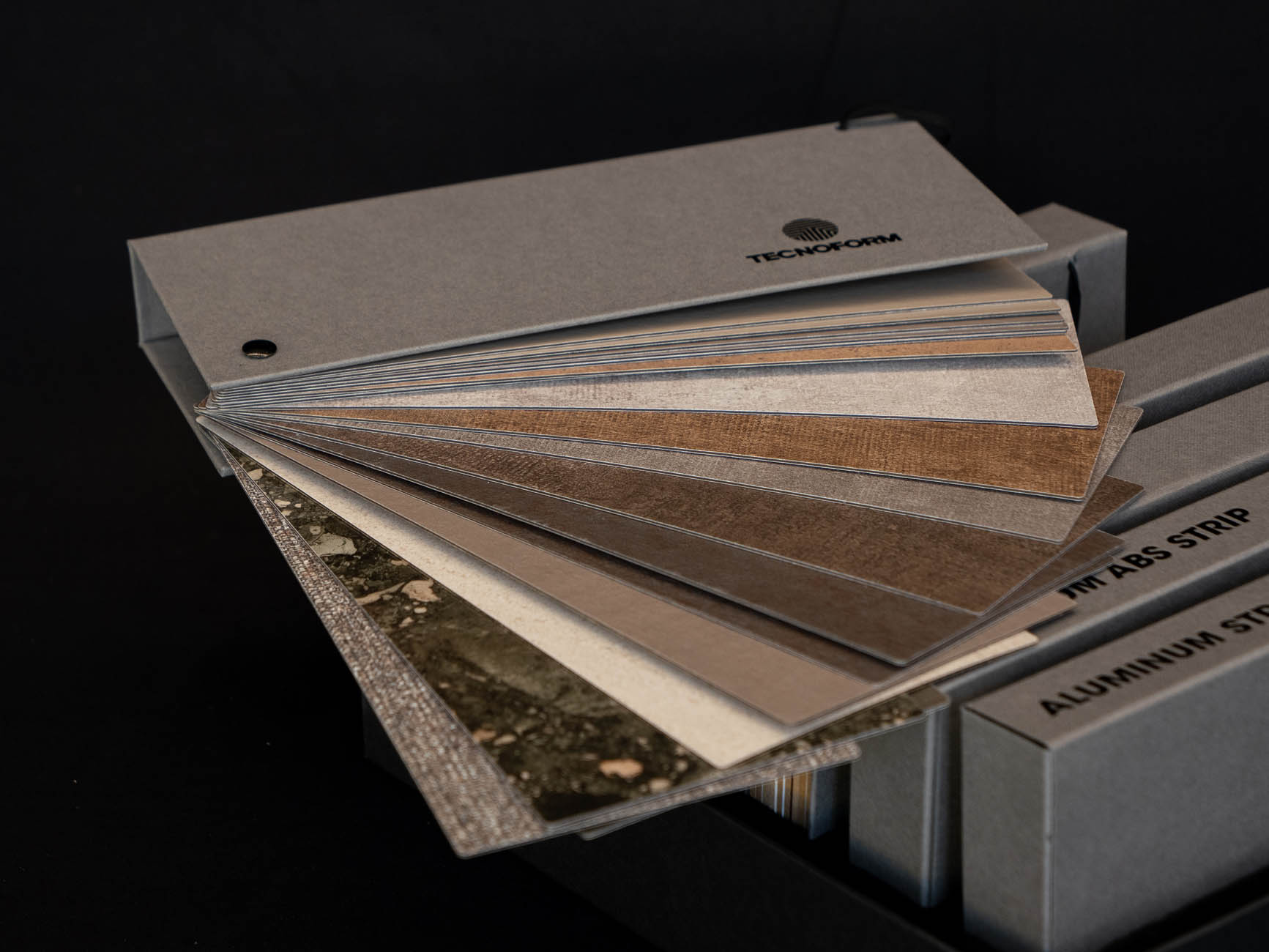 To provide more practical support to Co-Design, we have created Decorbox: an operational tool, it is the result of continuous research into materials. This is a toolbox to serve each customer design team, sent out every year to usher in the season of creative development. Inside there is a wide range of tested decorations that express the state of the art of research in design. To make this selection, we carry out a thorough investigation into the most successful current trends, and on the other hand into the expectations and aesthetic preferences of our customers' own design studios. With this great creative commitment, we create our catalog full of decorative products and related inspirational mood boards.
The Decorbox is particularly appreciated by our partners as they have a real "ready to use", effective and stimulating tool for designing the interiors of new vehicles.
Proposals for vertical and horizontal surfaces

The decoration options offered for doors and vertical surfaces can be made with decorative leaves that reveal various suggested materials: Woodgrain, Texture & Plain. Some are available with matte or gloss finishes and with transverse woody veins. These decorations can be used alone or in combination with each other. Horizontal surfaces - such as worktops or tables - can be produced with HPL decor, some of which are also available to be used for doors and other horizontal surfaces.

Finally, inside the Decorbox there are proposals for profiles that provide the doors with an even more incisive and richer look.
The creative room.
Touch and compare decorations, profiles, and doors.
Design studio.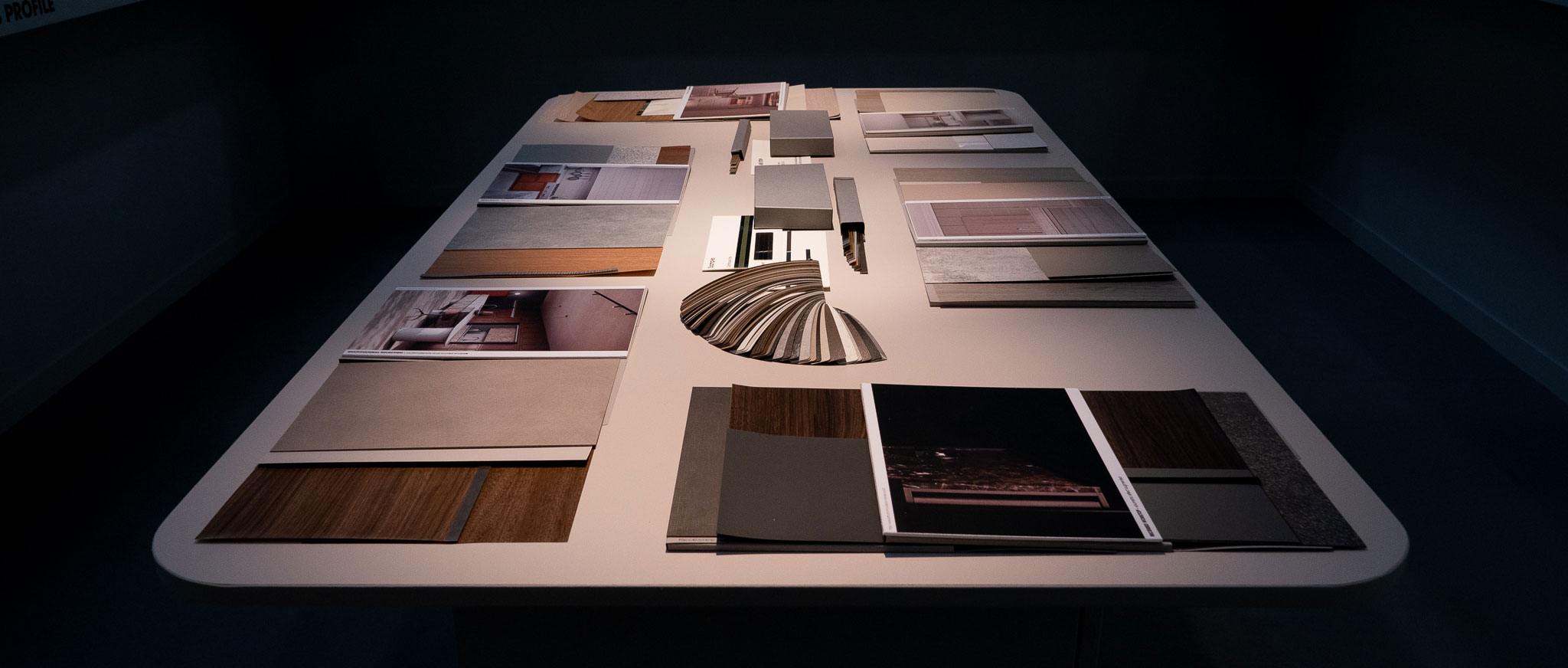 To stimulate our customers' creativity, we have set up an atelier inside our company headquarters.
It is a room where you can let your ideas and aesthetic impressions flow: a true design studio, where you can compare decor, profiles, and finished doors. Here, by testing the doors and the decorative elements, you can perceive the material's tactility, the chromatic shades plus the luminous or opaque reflections. You can dream up bold combinations, classic or unusual shapes, or stylish finishes.
The Tecnoform atelier allows customers and designers on the one hand to "touch" both finished products and decorative elements, while on the other hand to see the latest news to collaborate vis-a-vis on new product developments.
All of this, combined with innovative technology, allows us to provide a complete product with a high level of quality, refinement, and attention to detail.
The goal is to shape new development and creative scenarios... designing the RV furniture of the future together