Design
Customization
Wide range
Innovative Technologies
In RV vehicles, a door is much more than a door. It is at eye level and it is always seen. It contains everything you have decided to take with you, what you consider essential and most important. This is why we instill refinement and care in ours which are the result of a study on innovative materials and technologies.
They can vary in shape, size, and decor. They are fully customizable from both an engineering and an aesthetic standpoint. They are characterized by the accuracy of their details, production precision, and resistance to external factors and wear.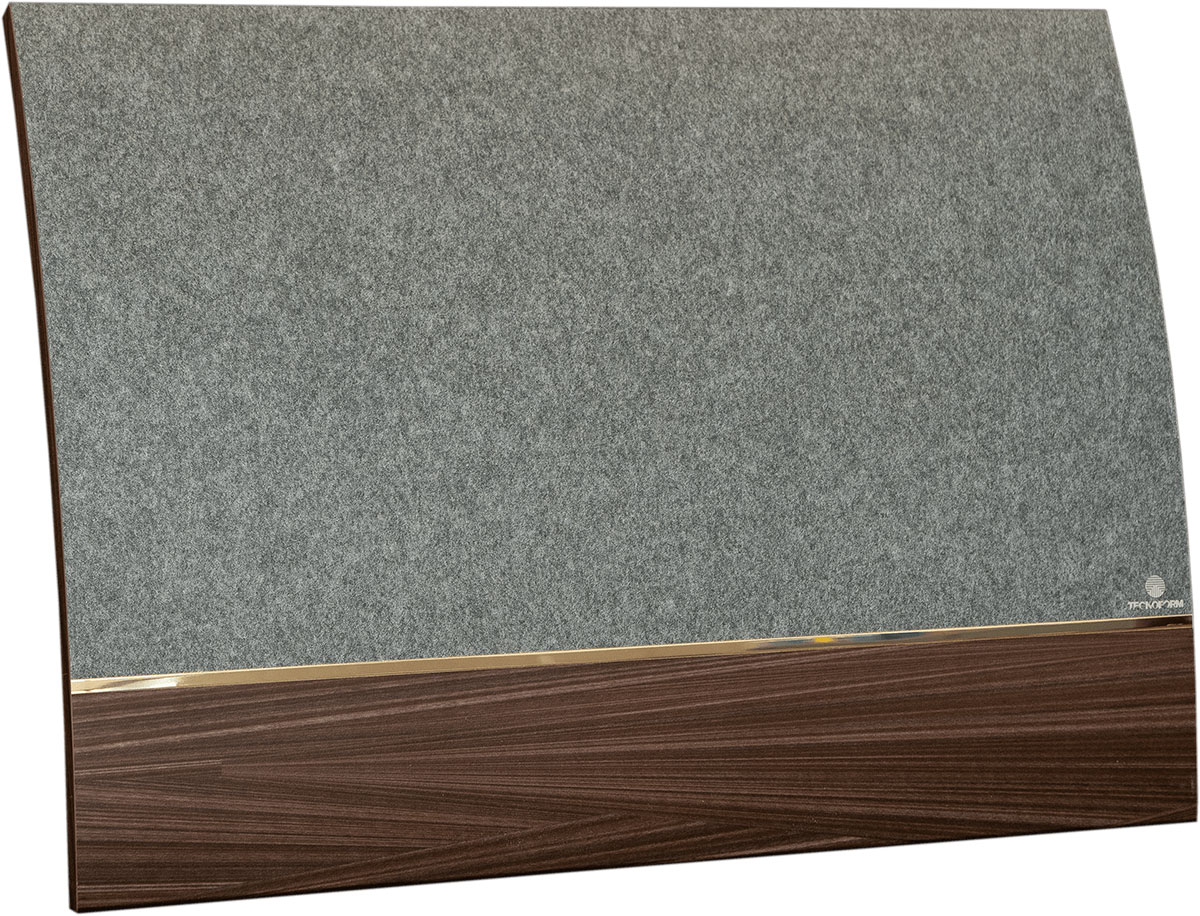 The Importance of Shape.
Our doors are divided into 3 macro categories according to the shape we give them. Each adapts to various types of vehicles and, together with the chosen decoration and profile, gives it character and tone. Each form uses specific product development technologies.
Flat Doors.
With a simple and clean design, extremely modern yet classic, Tecnoform flat doors are perfect for vehicles with sporty, youthful, and essential lines. Particularly suitable for vans, they can be customized in size and decorations.
Discover the essence of the straight line.
Curved Doors.
Curved doors are distinguished by their elegance and harmony: they have to envelop ergonomic shapes. The curvature can be constant and continuous along the entire side of the door, it can also be a stylistic closing feature, and it can be an unusual concave shape. Thanks to a wide range of immediately available bending radiuses, it is possible to customize the radius with the simple creation of an ad hoc mold.
The curved doors are customizable in size, shape, and decorations.
This is the product that has distinguished Tecnoform quality par excellence.
Explore the curve.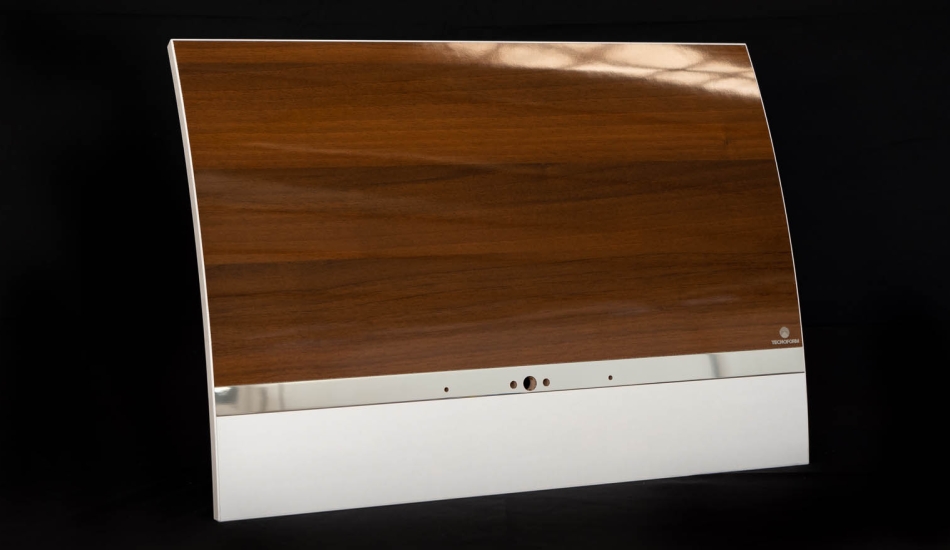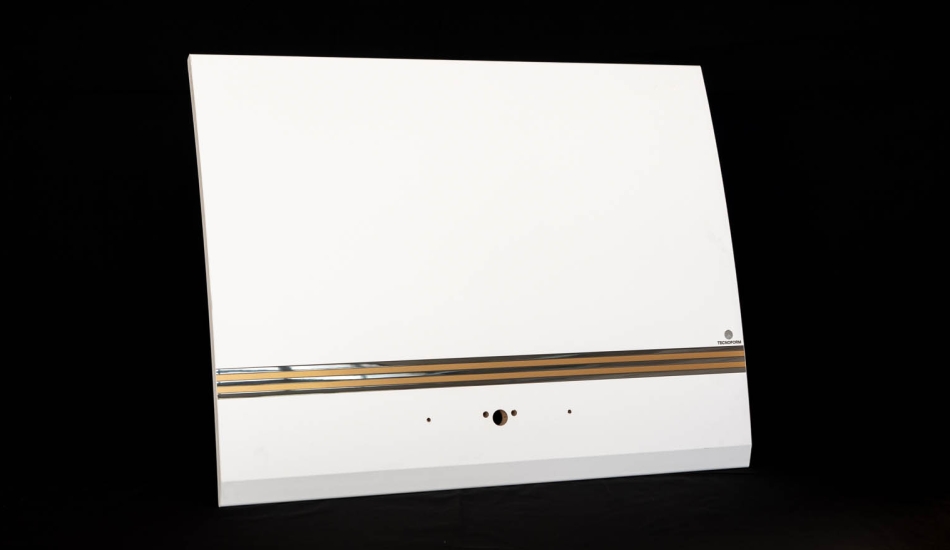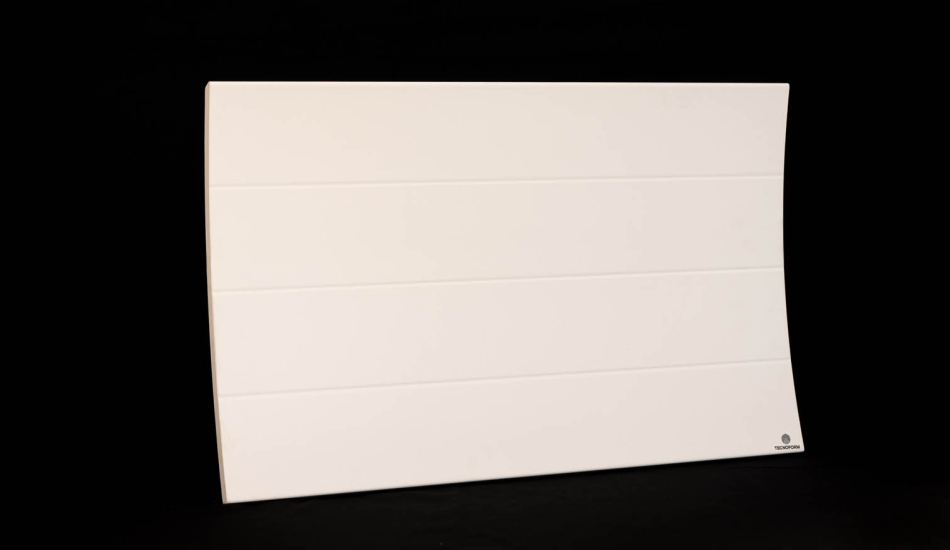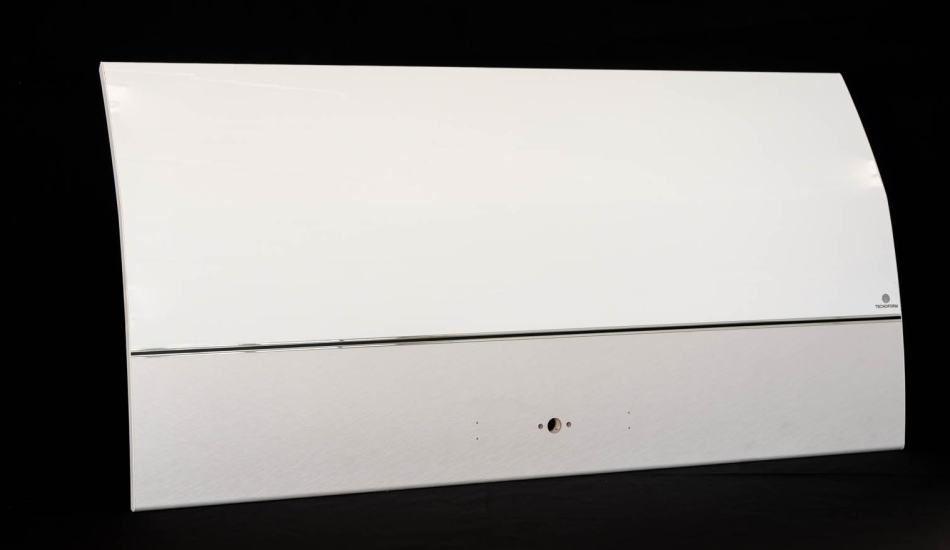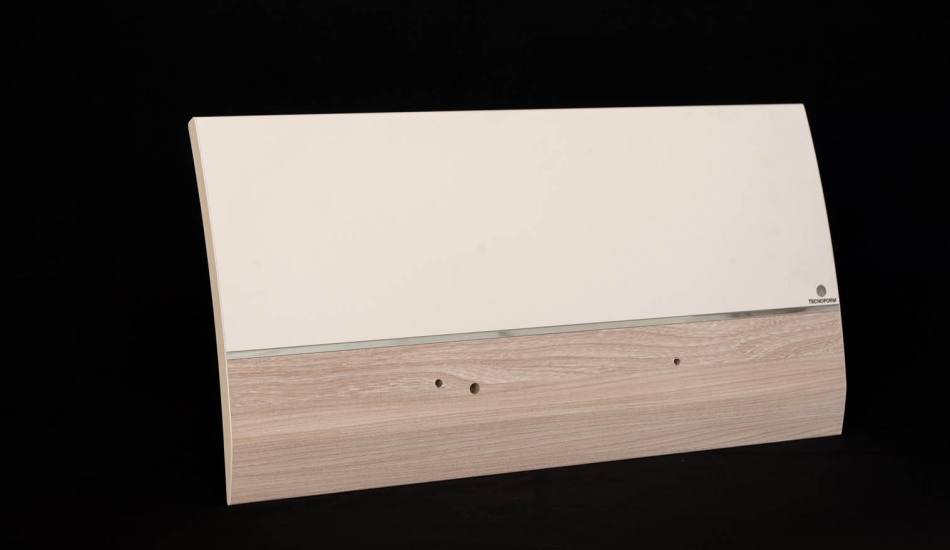 Folding doors.
Folding doors are characterized by a sudden sharp bending. They can be created starting from both flat and curved doors. They are of great visual impact and infuse the medium with a gritty note of character. They can be customized in size and decorations and, according to the decorations that they are covered with, these doors are perfect for both sporty and classically elegant environments.
Find the right bend.