Dynamic as VR46.
In 2018, at the Caravan Salon in Dusseldorf, we presented the VR46. This was a proposal for furnishing a Ford Transit Custom minivan which was set up with a complete kitchen kit and various storage units. The vehicle immediately stands out for its sporty but elegant look, for its ease of use, and for the implementation of smart home features. It is an agile and comfortable van, made for traveling long distances.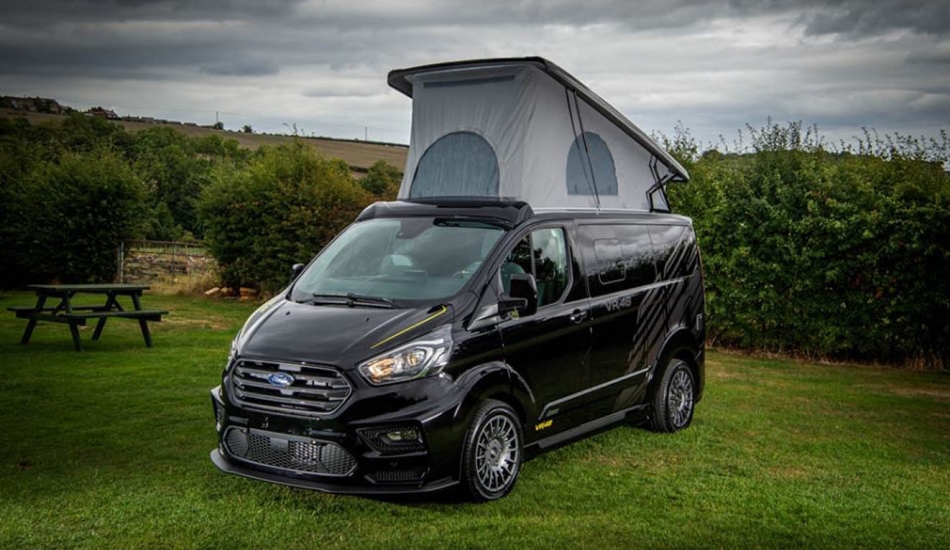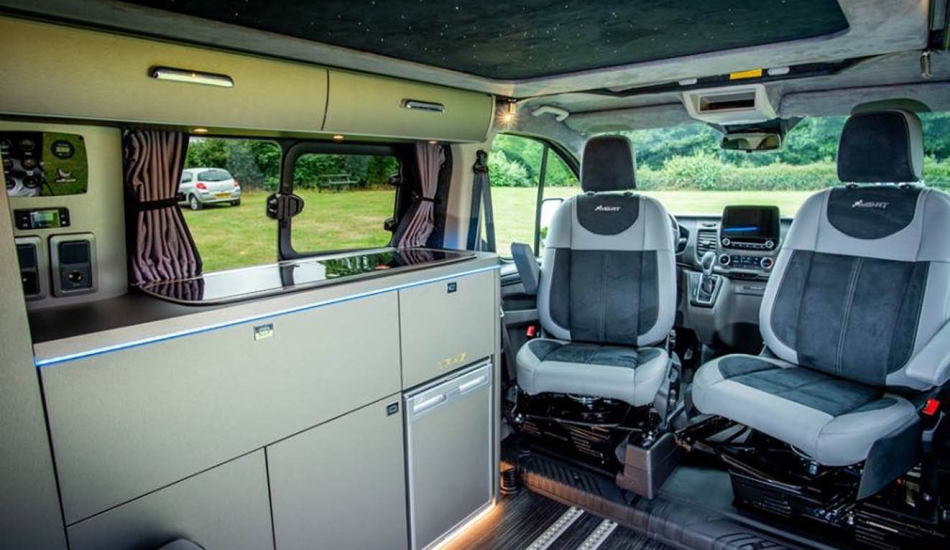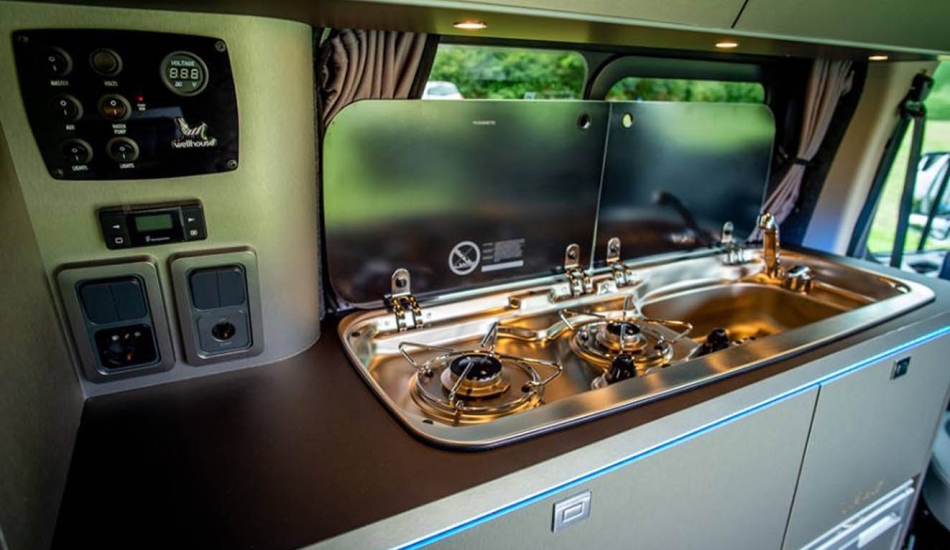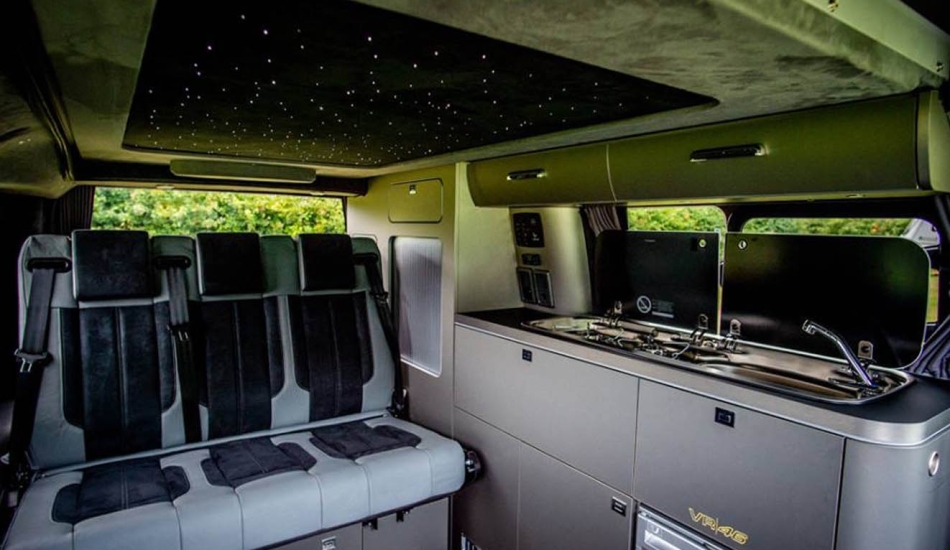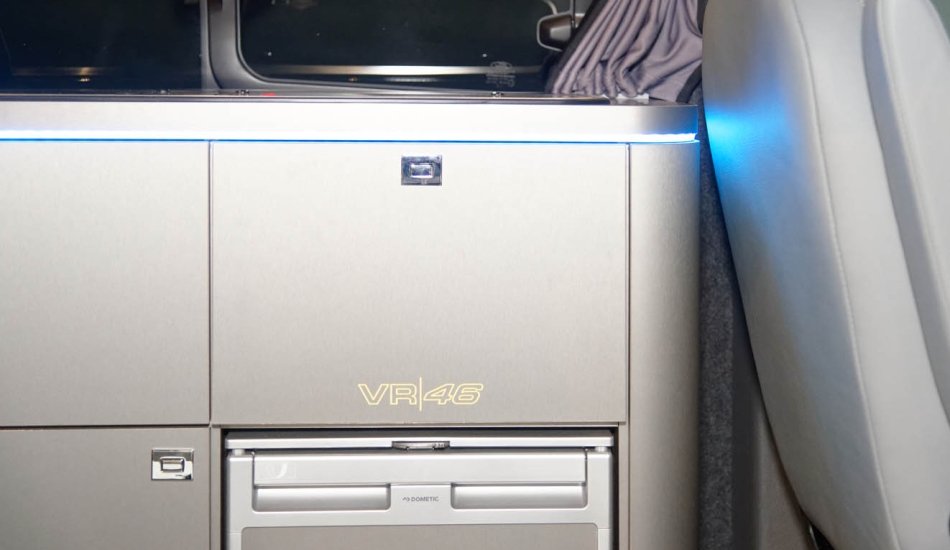 The van to live as you want.
In 2020, during the 1st edition of the Tecnoform Digital Event, the same vehicle was rearranged by implementing sliding and pull-out systems. The result was a new furniture kit that combines style and freedom of movement with the transformability of space. In just a few steps, it is possible to extend a large table and a comfortable worktable from small strategic drawers. These are resistant but light tops, extremely comfortable for eating, cooking, working, and much more. Then there is also a pull-out drawer with an electric socket for a coffee machine and two suspended storage units with automatic openings.
The dynamism of this vehicle is compelling: comfortable on long journeys, practical during meals, welcoming in moments of leisure and relaxation, it interprets a new idea of living space.